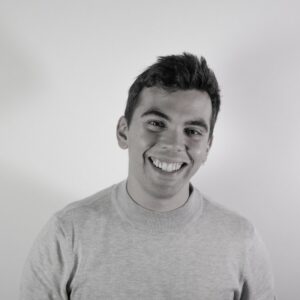 Researcher – Delft University of Technology, The Netherlands.
SUPERVISOR
Prof. dr. Karana, E.
Jose is a researcher at TU Delft, Faculty of Industrial Design Engineering. Throughout his studies, he has been passionate on exploring the intersection between biology, engineering, and design. In 2019, he obtained a Bachelor's Degree in Mechanical Engineering from the University of British Columbia (Canada) where he specialized in Biomedical Engineering. During his Bachelor's degree, Jose interned at numerous companies and research labs ranging from developing accessible surgical equipment to conducting sports fabric aerodynamic testing for clients such as Nike and Sugoi.
He continued his studies at TU Delft in the Master's Program of Integrated Product Design. During his Master's, Jose became interested in combining computational design with biological/bioinspired systems to develop unique material experiences. In 2021, he presented his thesis with the Materials Experience Lab on using material driven design (MDD) with computational tools to create Tex(alive), an animated textile toolkit to aid designers in exploring the material experience of livingness in shape-changing interfaces.
Currently, Jose continues his research with the Materials Experience Lab where he supports ongoing research with emerging and living materials by incorporating computational design and digital visualization techniques.
CURRENT PROJECT
COLOURED BY FLAVO
Flavo bacteria's structural color and responsiveness to its environment presents a unique interactive medium. Designing with such living organisms presents new challenges when its temporality and surrounding conditions lead to variable expressions by the organism. Jose's role is to utilize the ongoing characterization research of Flavo Bacteria to develop and envision a future digital tool that can aid biodesigners in understanding and designing with these living organisms.
Publications
Esfandiari, H., Martinez, J., Gonzalez Alvarez, A., Street, J., Anglin, C., & Hodgson, A. J. (2017). An automated, robust and closed form mini-RSA system for intraoperative C-arm calibration. International Journal of Computer Assisted Radiology and Surgery, 12, S37-S38.