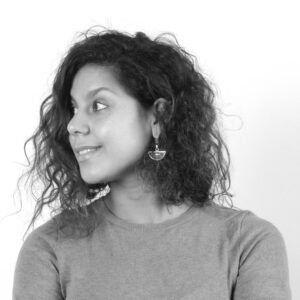 SOFIA SOLEDAD DUARTE POBLETE
Sofia is a designer and PhD student in Design at Politecnico di Milano, Department of Design. Her research focuses on the field of circular and sustainable materials for design, coming from unconventional organic and biological sources, including DIY materials as a potential for ideas and new possibilities. Aiming to promote the use of bio-based materials, she explores how to encourage their development and expansion, while exploring ecological practices that companies can apply to help in the transition to a sustainable future.    
She holds a master's degree in Integrated Product Design from Politecnico di Milano and a bachelor's degree in Industrial Design in Argentina. During her studies at Politecnico di Milano and in particular during the MSc final project, Sofia became more interested and attracted to the world of bio-based material design and the development of sustainable and circular material solutions to apply in product design, expanding the qualities and possibilities of these new emerging materials to collaborate with the preservation of the environment. 
She started exploring bio-based materials with a DIY and tinkering approach. Working on her final project, she continues with this research, further analysing how to understand these materials in a more specific and scientific way in order to be able to design them for suitable applications. After graduation, she started working at the Milan-based start-up Krill Design, a design studio working on the development of sustainable materials and circular design. She was one of the designers who created Ohmie, the first 3D printed lamp with orange peel filament.  
She is currently a teaching assistant at the Laboratory of Industrial Design for the bachelor and teaching assistant in Visioning – concept Lab for masters, both at Politecnico di Milano. 
CURRENT PROJECT
SUSTAINABLE & CIRCULAR MATERIALS FOR INNOVATIVE PRODUCT DESIGN AS A DRIVER TO ENABLE COMPANIES IN THE ECOLOGICAL TRANSITION. FOMENTING THE USE OF ALTERNATIVE MATERIALS FROM ORGANIC AND BIOLOGICAL SOURCES IN PRODUCT DESIGN.
The PhD research focuses on the exploration of circular and sustainable materials for design applications, and the promotion of these materials in the product design sector, in order to assist companies in the ecological transition. The aim is to promote the use of alternative, sustainable and circular, bio-based materials in product design. 
By collaborating with companies, the idea is to create synergies and to understand how the role of designers or material designers can collaborate in this transition, creating guidelines or methodologies to simplify the change. 
Publications
Duarte Poblete, S. S., & Nuñez García, R. (2020). Materiales biológicos: Materiales y sustentabilidad a través del diseño. Tableros, (11), e010. https://doi.org/10.24215/25251589e010