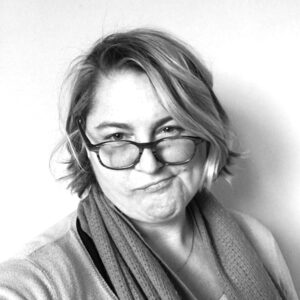 PROF. DR. VALENTINA ROGNOLI
Associate Professor – Politecnico di Milano, Italy
Co-Founder and Co-Head of Materials Experience Lab – Italy
Valentina Rognoli is Associate Professor in the Design Department at the School of Design, Politecnico di Milano. Here, she studied, and began her academic carrier focused on Materials for Design. She has been a pioneer in this field, starting almost twenty years ago and establishing an internationally recognised expertise on the topic both in research and education. For her PhD, she undertook a unique and innovative study on a key but a little treated topic that is the expressive-sensorial dimension of materials of Design and their experiential aspects. This research has greatly influenced the teaching methodologies on materials at the School of Design.
At present, her research and teaching activities are focusing on pioneering and challenging topics as DIY-Materials for social innovation and sustainability; Bio-based and circular Materials; Urban Materials and Materials from Waste and food Waste; Materials for interactions and IoT (ICS Materials); Speculative Materials; Tinkering with materials, Materials Driven Design method, CMF design, emerging materials experiences, and material education in the field of Design.
At the institutional level, she was involved for the last two year in the Technical and Scientific Committee of the Product Design course as supervisor of the internationalisation process, and part of the Board of Professors of the PhD Programme in Design.
She participates as principal investigator in a European Project called Made, co-funded by Creative Europe Programme of The European Union, which aims at boosting talents towards circular economies across Europe (http://materialdesigners.org/).
Moreover, she is the author of over 50 publications. She organised international workshops and events, invited speaker and reviewer for relevant journals and international conferences. Many international scholars recognised in the scientific community follow, inspire and appreciate her research and educational approach.