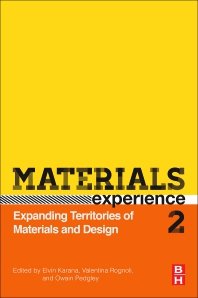 Owain Pedgley, Valentina Rognoli, Elvin Karana (Eds.)
Abstract: Materials Experience 2: Expanding Territories of Materials and Design is the follow-up companion to Materials Experience published in 2014. Materials experience as a concept has evolved substantially and is now mobilized to incorporate new ways of thinking and designing. Through all-new peer-reviewed chapters and project write-ups, the book presents critical perspectives on new and emerging relationships between designers, materials, and artifacts. Subtitled Expanding Territories of Materials and Design, the book examines in depth the increased prevalence of material-driven design practices, as well as the changing role of materials themselves, toward active and influential agents within and outside design processes. The book is essential reading for anyone involved in materials and design, containing 11 authoritative chapters and 18 illustrated accounts of contemporary research projects and practices.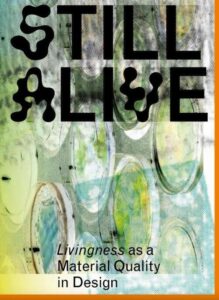 Elvin Karana
Abstract: STILL ALIVE presents the year-long journey of researchers from Material Incubator (Avans University of Applied Sciences, Delft University of Technology, Willem de Kooning Academy), shedding light on the practical and social aspects of designing and living with living artefacts.
Breda, Avans University of Applied Sciences, 2020. Available online.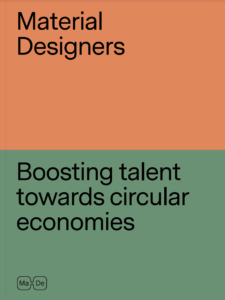 MATERIAL DESIGNERS: BOOSTING TALENT TOWARDS CIRCULAR ECONOMIES.
Laura Clèrries, Valentina Rognoli, Seetal Solanki, Pere Llorach (Eds.)
Abstract: MaDe Book provides a better understanding on how materials design can contribute to attain a more circular economy. It contains a compilation of expert articles and short interviews, a glossary of concepts, original resources, detailed finalists and winners' projects and the full directory of material designers.
2021. Available online.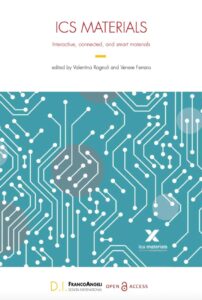 Valentina Rognoli, Venere Ferraro (Eds.)
Abstract: This present book covers a series of outstanding reputation researchers' contributions on the topic of ICS Materials: a new class of emerging materials with properties and qualities concerning interactivity, connectivity and intelligence. In the general framework of ICS Materials' domain, each chapter deals with a specific aspect following the characteristic perspective of each researcher. As result, methods, tools, guidelines emerged that are relevant and applicable to several contexts such as product, interaction design, materials science and many more.
Franco Angeli, Design International, 2020. Available online.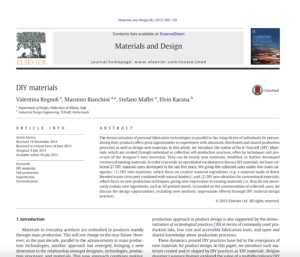 Valentina Rognoli, Massimo Bianchini, Stefano Maffei, Elvin Karana
Abstract: The democratization of personal fabrication technologies in parallel to the rising desire of individuals for personalizing their products offers great opportunities to experiment with advanced, distributed and shared production processes as well as design new materials. In this article, we introduce the notion of Do-It-Yourself (DIY) Materials, which are created through individual or collective self-production practices, often by techniques and processes of the designer's own invention. They can be totally new materials, modified, or further developed versions of existing materials. In order to provide an operational vocabulary to discuss DIY materials, we have collected 27 DIY material cases developed in the last five years. We group the collected cases under two main categories: (1) DIY new materials: which focus on creative material ingredients (e.g. a material made of dried, blended waste citrus peel combined with natural binders); and (2) DIY new identities for conventional materials: which focus on new production techniques, giving new expressions to existing materials (i.e. they do not necessarily contain new ingredients, such as 3D printed metal). Grounded on the commonalities of collected cases, we discuss the design opportunities, including new aesthetic impressions offered through DIY material design practices.
Journal Article. Materials & Design, 2015. Available online.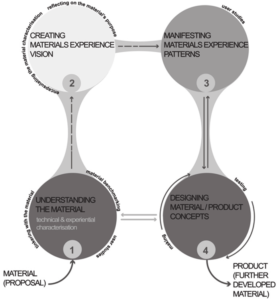 Elvin Karana, Bahar Barati, Valentina Rognoli, Anouk Zeeuw van der Laan
Abstract: Materials research constantly offers novel materials as better alternatives to convention. Functional aptness is taken for granted at the first commercial launch of a new material. Nevertheless, this alone may not be enough for its commercial success and widespread use. The 'material' should also elicit meaningful user experiences in and beyond its utilitarian assessment. This requires qualifying the material not only for what it is, but also for what it does, what it expresses to us, what it elicits from us, and what it makes us do. In search of a proper application through such an understanding, material scientists and industries have reached out to designers to guide the development of materials by experiential goals. However, how to design for experiences with and for a material at hand has been poorly addressed to date. In this article, we propose a method, Material Driven Design (MDD), to facilitate designing for material experiences. After explaining the theoretical foundation of the method, an illustrative case is presented—where 'coffee waste' is the subject of a design effort to conceive a new product concept. Finally, possible research directions are addressed to bring new insights to the effective application of the MDD method to diverse projects.
Journal Article. International Journal of Design, 2015. Available online.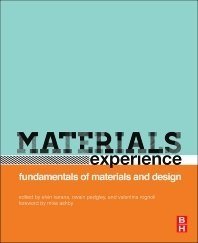 Elvin Karana, Owain Pedgley, Valentina Rognoli (Eds.)
Abstract: There currently exists an abundance of materials selection advice for designers suited to solving technical product requirements. In contrast, a stark gap can be found in current literature that articulates the very real personal, social, cultural and economic connections between materials and the design of the material world. In Materials Experience: fundamentals of materials and design, thirty-four of the leading academicians and experts, alongside 8 professional designers, have come together for the first time to offer their expertise and insights on a number of topics common to materials and product design. The result is a very readable and varied panorama on the world of materials and product design as it currently stands.